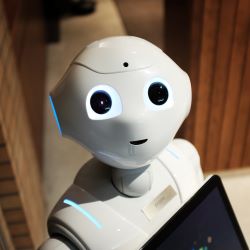 K Students, Faculty, and Staff,

The I.S. Team would like to introduce two new resources to help with Wi-Fi:
We have provided new information on Wi-Fi troubleshooting that may assist you in resolving your issue. Please attempt all troubleshooting tips that apply to your circumstance before completing a report.
Due to the complexities of Wi-Fi-related problems, specific details are needed to help resolve Wi-Fi related issues. You must provide the following in order to submit a Wi-Fi Outage Report.
List of Helpful Information to Complete the Wi-Fi Outage Report Form

Name
The wireless network you were attempting to connect to
Screenshot of the error you encountered or the exact error message as displayed on your device

Note: A full screenshot of the error you are encountering is the most reliable way we can assist in resolving your issue

Date of occurrence
Time of occurrence
Location of occurrence
If this issue has happened elsewhere on campus. If so, the location(s) it has occurred
If the device was able to connect successfully in any other locations on campus. If so, the location(s) it has been successful
Type of device experiencing the issue –

Note: If you are using a device running on Android 10 or iOS 14 you will need to disable MAC randomization on your device first. See the Wi-Fi Troubleshooting section for instructions.

MAC Address – If you are unsure where to locate your MAC Address please see, How to Find Any Device's IP Address, MAC Address, and Other Network Connection Details article by How-to-Geek.
If there were any other apps running on the device while the issue was experienced. If so, which apps
We understand that Wi-Fi outages and slow speeds can negatively impact your academics, work, and home life. Thank you for your patience and collaboration while we solve these Wi-Fi related issues.