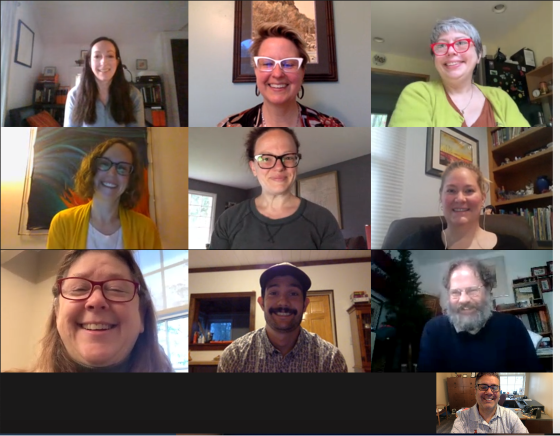 We're pleased to share that Microsoft has successfully implemented a 3×3 camera view in Teams and this is now available at Kalamazoo College!
The ability to view nine participants simultaneously should be activated by default for all Calls participants. Seeing additional participants has been a popular request, and we hope this will encourage more users to explore Teams as a video conferencing, chat, and collaboration tool.
Microsoft has expressed an intent to expand beyond nine cameras as part of their roadmap but not offered a target date. We will keep users updated on any new features that enhance Teams functionality.
For more information about using Teams Calls, please visit the Videoconferencing page on the Information Services website.
Additional Information on Teams
Are you new to Teams and need further instruction on how to use this tool effectively? View our Microsoft Teams Tour video or visit the Microsoft Teams page for more specific information and instruction.
Faculty

Would you like to talk more about using Teams with students in class? Feel free to email the Educational Technology Specialist, Josh Moon at josh.moon@kzoo.edu.