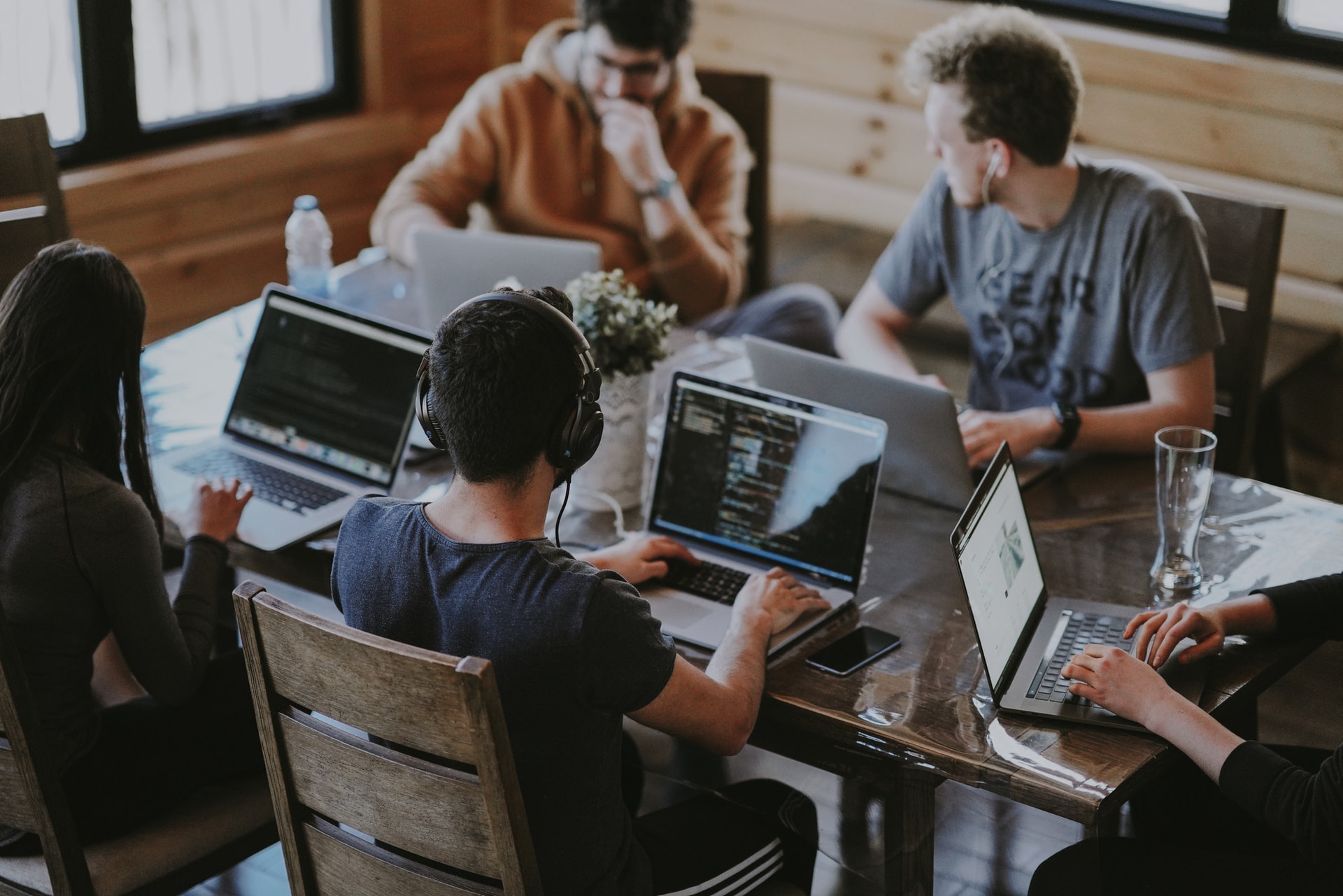 Your Student Guide to Information Services
Tech & Media Support
Answer Bot

Try out our newest addition, Answer Bot to find what you may need!

If Answer Bot doesn't have what you need try the Search field across our website.
Student Computer Consultants Support

Are you still not finding how to solve your issue on the website? Email our Student Computer Consultants at ISSCC@kzoo.edu.

Monday – Friday 8 a.m. – 10 p.m. Eastern time.

Email Tips : Provide a precise and concise subject line of what you would like solved. Add the steps that you took leading up to the issue and add a screenshot of the issue you're experiencing.
Contact the Help Desk

If you are unable to solve issues with one of your K College accounts you can email the Help Desk at HelpDesk@kzoo.edu. The Help Desk is open Monday – Friday 8:00 a.m. – 5:00 p.m.
Moodle Support

Are you having issues with Moodle? If so, please inform your professor and they will help direct you from there.
Library Support

Your Librarians are here for you! Connect with your librarians on the Library website!
---
Your Tech Toolkit
The following resources will be used regularly during your educational endeavors here at Kalamazoo College. Don't see something that you're looking for? Visit our Tech and Media Support section to connect with us.
Additional resources relating to email are as follows:
Moodle is the course management system where you can access instructor course materials, your grades throughout the quarter, and more.
Visit the Kalamazoo College Moodle site to login and see your courses at the beginning of the quarter and view the Student Moodle Quick Guide for more information on enrolling in your classes, submitting assignments and more.
K students have free access to Office 365 which includes Word, Excel, PowerPoint, OneNote, Sway, Teams, Stream, and online file storage space in OneDrive.
Visit office.com and enter your long form kzoo.edu email address to start using Office 365.
Computer labs are available in the Dow Science Center, Olds Upton, Hicks, and the Upjohn Library Commons. The Dewing 207 lab has been converted back to an in-person lab.
For more information on lab times, available technology, and more visit the Computer Labs page.
Are you in a club or part of a larger effort and interested in file sharing, instant messaging, and meeting through calling or video chat? Look into Microsoft Teams for communicating all in one place!
Kalamazoo College offers standard laser printing, color and large format/poster printing, and 3D printing for current students, faculty, and staff. For more information on printer locations, cost, print credits allotments, and how to set up wireless printing using PaperCut visit the printing page.
The Hornet Hive is the campus hub for announcements, campus event listings, and links to campus web resources.
Feedback
Do you feel like we're missing something? If so, please let us know by contacting the Web Services Specialist, Katrina Frank at Katrina.Frank@kzoo.edu.