Hello K College Faculty and Staff,
We would like to share a new tool available to you! Microsoft Bookings may be useful to individuals or departments that offer appointments for services.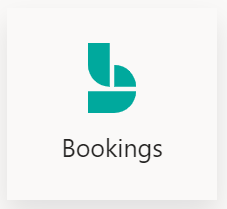 Want to Learn More About Microsoft Bookings?
Microsoft Bookings Support
We are still refining the best ways to support you and welcome your feedback during the process! If you would like to receive additional support for Bookings, please contact the Help Desk at HelpDesk@kzoo.edu with questions.