A message from Josh Moon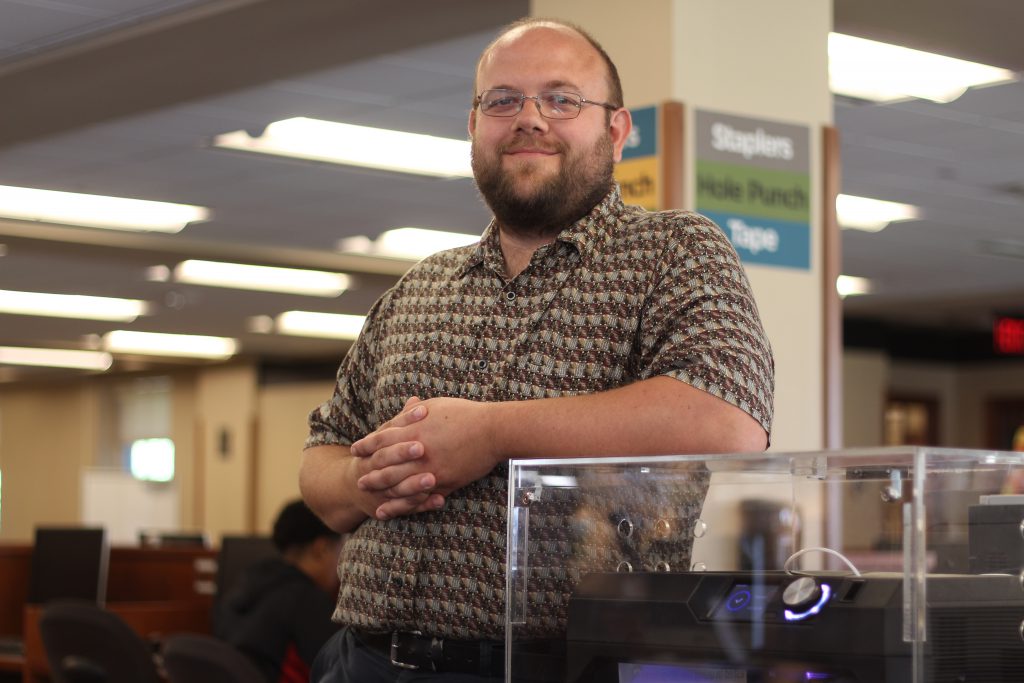 Dear Colleagues,
The wealth of links, tips, and best practices available for online teaching has been valuable. However, something many of us are missing are models and experience.
I am happy to offer an online Moodle course titled Introduction to Contingency Teaching Online to run from March 20th to March 27th. I recognize that this is a busy time for everyone with the completion of winter quarter, but most of the activities will be asynchronous and brief. You do not need to check-in daily. The goal will be to demonstrate a few techniques, share potential tools, and give everyone experience in the online learning environment as a student.
If you would like to participate, please email me at Josh.Moon@kzoo.edu to be enrolled in the course.
---
Course Syllabus
Contacting Your Instructor
You are welcome and encouraged to email me. However, if others would benefit from seeing your question and the answers, please use the Class Forum on Moodle to share with everyone.
I am also available intermittently on Microsoft Teams (explained below). Feel free to invite me if you'd like to chat.
Course Goals
Provide all participants with experience in an online learning environment in the role of a student.
Try out a limited number of Moodle and non-Moodle tools as part of online learning.
Provide faculty one more forum to communicate, share ideas, and build connections.
Reflect on what we bring to this process and plan for the weeks ahead.
You might notice that one goal is not to teach you everything you ever wanted to know about Moodle or inventory every online learning "best practice" imaginable. There is a great deal of that available already. Hundreds of links to tip sheets, checklists, and principles are circulating in our pedagogical communities already. The COVID-19 Online Learning Plan Updates page has a growing amount of updates about helpful campus resources and practical implementations.
Course Schedule
The class will run formally from March 20th to March 27th. However, you are welcome to continue using the Forum and accessing other pages as long as you wish. All the activities are intended to be completed during that week at your own pace with the exception of participating in one Microsoft Teams Call or Chat. I'll offer a number of time options to meet online and obviously we can be immensely flexible.
Course Materials and Technology
Access to Moodle at Kalamazoo College.
The annotation tool Hypothesis. Hypothesis is an open-source, non-profit tool, and I am comfortable that they are being responsible with your data and login. Visit their "Get Started" page. If you can, I recommend installing the Chrome extension as opposed to the "bookmarklet" tool for Safari and Firefox. It is more reliable. You are welcome to choose your own username.
Our Kalamazoo College Office365 subscription: A suite of applications available for free to all staff, faculty, and students at the College. It includes online, collaborative versions of Office products like PowerPoint, Word, and Excel. You also get 1TB of cloud storage in OneDrive. The Information Services Office365 page can help you get started.
Microsoft Teams: One of our Office365 applications, teams allows for video/audio conferencing, chat features, and screen sharing. It is available to us as part of Office365. You can get started and learn more at this page. I'll be offering a number of time slots for everyone to try this feature. You can join through video, just audio, or text chat based on your connection quality.
Optional but encouraged:
A computer or mobile device with a camera and microphone. For the most part, I will be using a Logitech HD Pro C920.
Grading and Course Activities
This course is graded Pass/Fail with failure having no consequences at all besides learning.
I will use Completion Tracking, a Moodle tool that creates a checkbox next to all appropriate activities. Some completion is controlled by Moodle (a dashed checkbox) while others are self-reportable (a solid checkbox). This is designed to let you know what you have to complete for each Module.
Course Activities include:
A private blog post
Forum participation
Collaborative document annotation
One real-time check-in with Microsoft Teams
A short, final Teaching Plan Assignment
Accessibility
I've worked to make class content technically accessible including using Word docs with styles and headings when possible,increasing the accessibility of PDFs, formatting Moodle, captioning videos, etc. However, I will make mistakes. If you find something is inaccessible to you or an impediment to your learning, please let me know! I want to work with you to fix this and improve the class.
Return to all COVID-19 Online Learning Plan Updates
Was this post helpful?
Let us know if you liked the post. That's the only way we can improve.