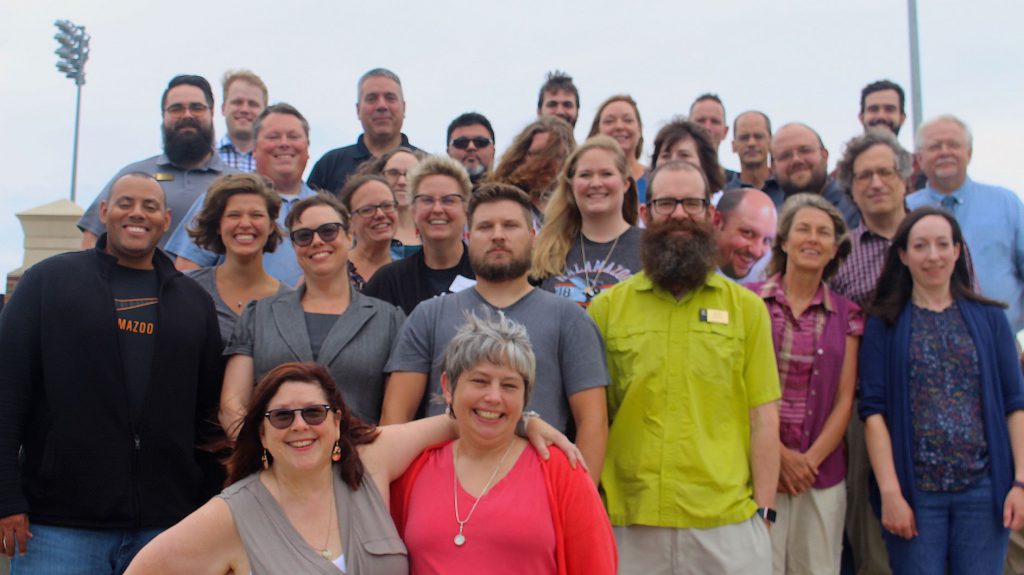 Although circumstances are vastly different this quarter, the Information Services team would still like to give you a warm welcome back to Kalamazoo College and share how we can support you. We understand that this abrupt transition to distance learning is not easy and our goal is to provide as much support as we can through transparency, documentation, and communication.
To ease the transition, we have compiled a list of resources that will be essential to your education from afar. In order for us to provide the utmost support it is imperative that you review and use these resources to your advantage throughout the quarter.
As always, if you have additional questions, we're here for you!
Be well.
Staying Up to Date
Do you want to know when new software and tools are released? What about announcements about system outages or those undergoing maintenance? Listed below are ways that you can stay current on Information Services announcements particularly catered to students.
Student Tools page – This page is specifically tailored to students where you can access more information to your resources. Any general IS announcements, such as system maintenance, can be visible on our past IS Announcements page.
Hornet Hive Announcements – We will also be posting most IS announcements on the Hornet Hive; however, please note that these announcements may come later than those being posted directly to our IS website.
Communicating and Sharing with Others
Microsoft Teams (NEW!) – Some departments will be using Microsoft Teams to help you communicate and share more freely. Learn all about Teams!
Video Streaming (NEW!) – Microsoft Stream is a secure platform where the K College community can upload, view, and share videos within the College. Visit the video streaming page to learn more.
File Sharing – Visit our file sharing page to see all of ways you can share files with your peers, professors, and employers!
Tech Support from a Distance
The Information Services website – The IS website recently underwent a huge reorganization. Based on student feedback from our Spring 2019 usability testing we have made independent troubleshooting a priority. Be sure to first use the IS website if you're having technical difficulties.

Search Tip

: Use the IS Search on the right sidebar (or near the bottom of the page if on a mobile device) to find the information you need faster!

Email Support – Are you still not finding how to solve your issue on the website? Email the Help Desk or our Student Computer Consultants!

Email Tips

: Provide a precise and concise subject line of what you would like solved. Add the steps that you took leading up to the issue and add a screenshot of the issue you're experiencing.

Call the Help Desk – If you are unable to solve issues with one of your K College accounts you can call the Help Desk at 269.337.5800 between 8 a.m. – 5 p.m EST. Monday – Friday. Please note that with the shift to distance learning for the Spring term, the Help Desk may be experiencing a high volume of requests and response times may be longer than usual.
Moodle Support – Are you having issues with Moodle? If so, please inform your professor and they will help direct you from there.
Library Support – Your Librarians are here for you! Connect with us on the Library website!
Feedback
Do you feel like we missed something in our Toolkit? If so, please let us know by contacting the Web Services Specialist, Katrina Frank at Katrina.Frank@kzoo.edu.
Was this post helpful?
Let us know if you liked the post. That's the only way we can improve.