Microsoft SharePoint is a web-based document collaboration platform and part of the Microsoft 365 collection of web-based apps. You can use it as a secure place to store, organize, share, and access information from any device. (SharePoint offers more than document libraries, but our use here at K is focused on storing and sharing documents. You can learn about other features here.)
How to get to SharePoint
Access Directly
SharePoint is a web-based platform, so you can get to it using any browser (Firefox, Chrome, Safari, Edge) by going to kzoo.sharepoint.com. Alternatively, from Office.com, in the upper left corner of the window, select the app launcher and find SharePoint. You'll end up at the same place, kzoo.sharepoint.com. This is the best way to access SharePoint if you want to use SharePoint's other features, such as Pages and Lists. If you simply need to access and share documents, it may be more convenient to go through One Drive.
Access via OneDrive
Using OneDrive, you can access your SharePoint or Microsoft Teams files without leaving OneDrive. When you select More places… in the left navigation pane, you'll see a list of all your Teams and Document Libraries, which you can select to directly access files stored in those channels. Since OneDrive is actually powered by SharePoint, you can move files between individual libraries and team libraries. Learn more.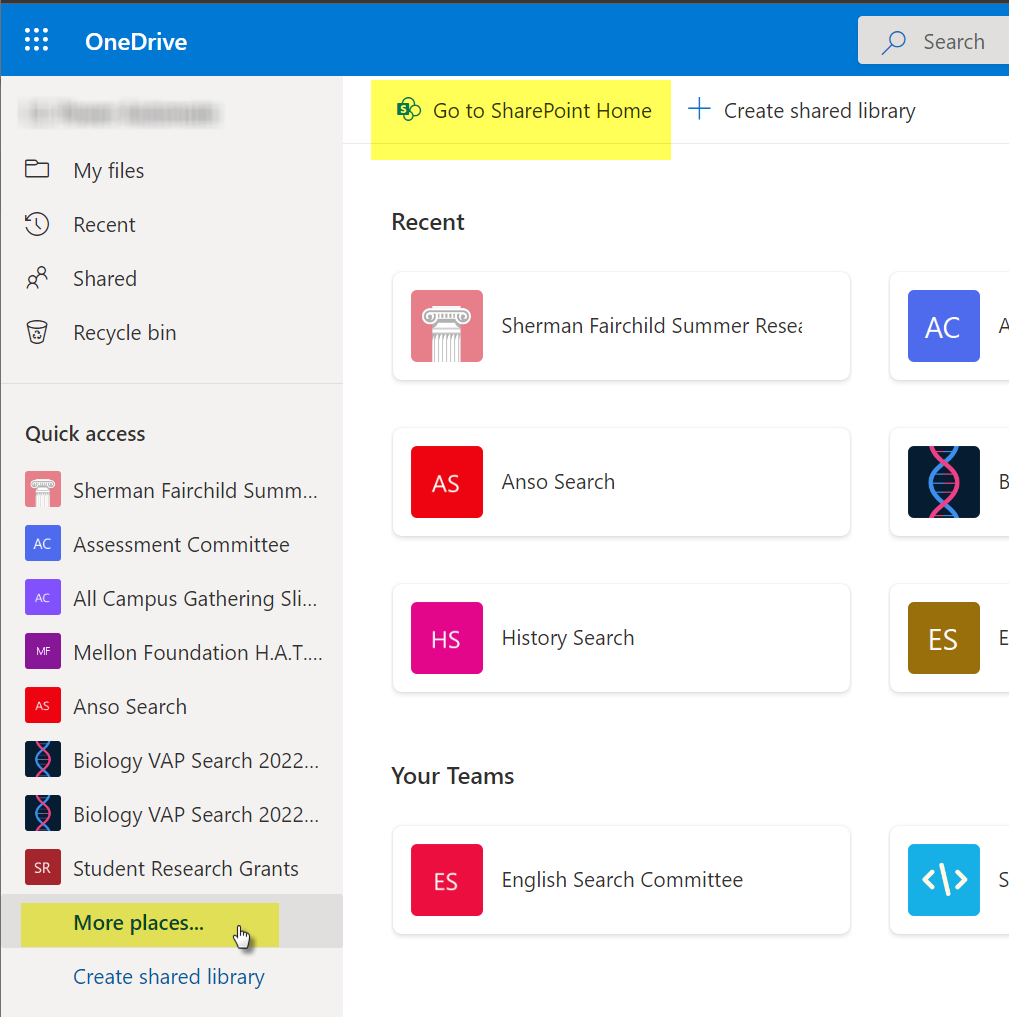 Access via Teams
The Files tab on Teams is also powered by SharePoint. That is why you will see those document collections in One Drive or SharePoint. To access SharePoint from Teams, click on Files in the top menu of your Team. Click on the ellipsis (three dots) icon in the submenu and select "Open in SharePoint".

Documents and library Support in SharePoint
A document library provides a secure place to store files where you and your co-workers can find them easily, work on them together, and access them from any device at any time. The following resources are provided by Microsoft.